Research shows that schools make significant gains when they implement and use the Step Up to Writing program. Below are just a sampling of school research that demonstrates this fact.
Hamilton Schools Sees Improvement with Step Up to Writing Program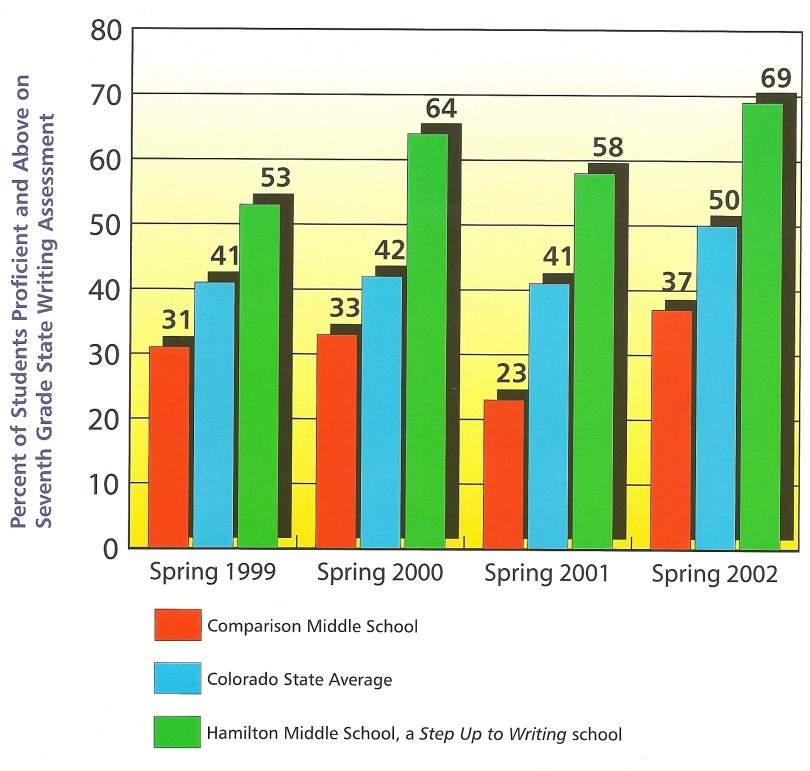 Hamilton Middle School see significant improvement in test scores with Step Up to Writing strategies
Writing Scores Improve After School Implements Step Up to Writing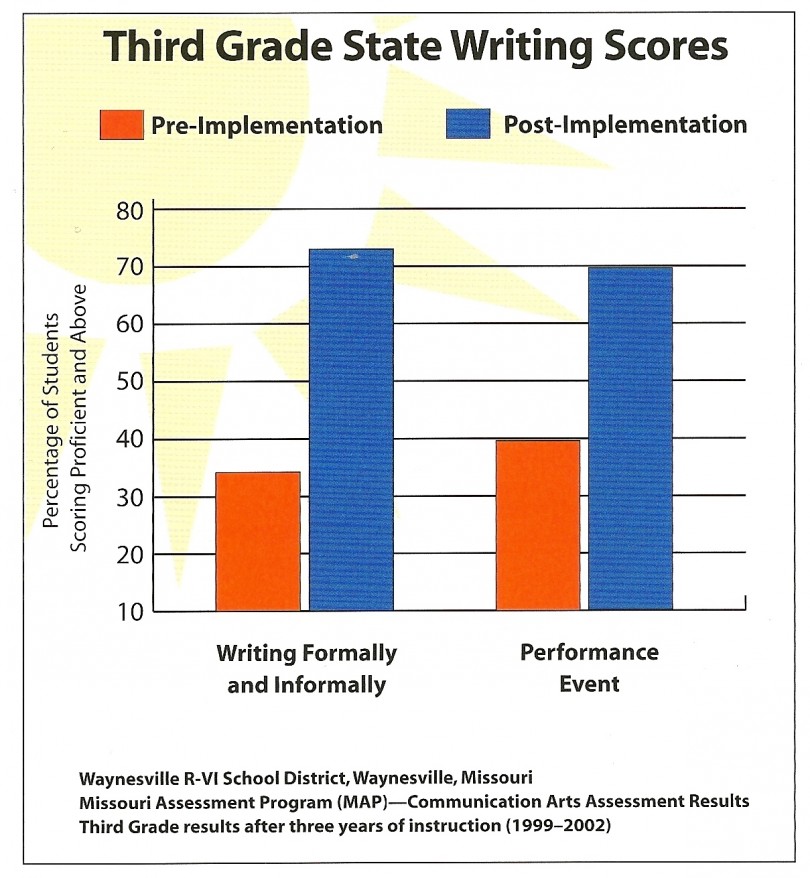 Third grade writing scores improve dramatically with the implementation of Step Up to Writing.
Duval County, Florida Elementary Schools See Turnaround in Just One Year with Step Up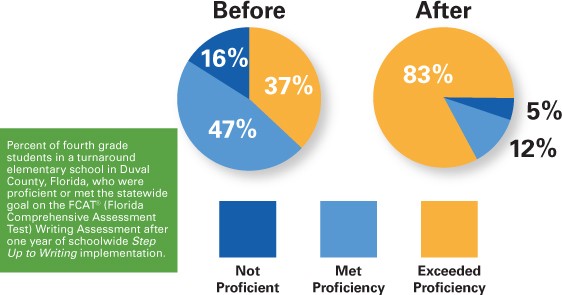 "Step Up to Writing is beneficial to teachers and students in three ways. First, it provides for teachers a clear understanding of the writing process and how to explicitly teach narrative and expository writing. Next, it engages all students by providing hands-on, kinesthetic strategies. Finally, the strategies can be used throughout the grades. Clearly, Step Up to Writing is what America needs to become a nation of writers and meet the rigors of our standards."
Karen Valdez
Assistant Superintendent, California
Emerson Middle School Makes Gains with Step Up to Writing